Defense of the Citadel
Created by Spherewalker Games
Defense of the Citadel
Battle against waves of enemies to prevent them from breaching your defense to the heart of the Citadel. The Defense of the Citadel is a cooperative hero defense board game for 1 to 4 players. In this high fantasy world, you as the hero need to defend the heart of citadel against waves of enemy invasion.
Raised in BackerKit
HK$108,383.80
/
464 backers
Pledge Level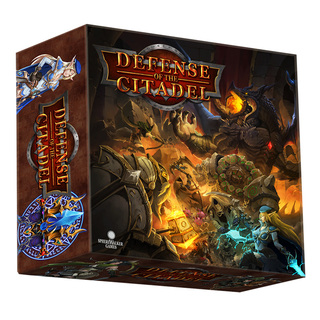 Core game x6 (For registered retailers)
The core game x6 (Only available for retailers who present their local company registration docum...
more »
HK$2,880.00
The Add On Items